Gord Hume's Latest Adventure
Gord Hume's Latest Adventure
Gord Hume's Latest Adventure
Gord Hume exploring the world's culture and cuisine
Gord Hume - Florida Fun in the Sun
Novel "Torches & Trouble"

Samantha and her Sheriff are once again fighting the bad guys and trying to stay out of hot water in this latest fun-packed adventure.
"TORCHES & TROUBLE" is another laugh-a-minute story of Samantha and her gal pals. The romances get steamier, the dangers get riskier, and suddenly Samantha and the Sheriff are facing two crises.
A group of right-wing political nuts have dreamed up a plan to hold downtown Port Manatee hostage and embarrass the city.  As big rigs from across the USA head toward Florida, Samantha and the Sheriff devise a risky plan to save the city.
At the same time, a vicious drug and sex-trafficking ring has begun a local crime spree.  Sheriff Perkins must take a big gamble on executing a daring raid on the waterfront mansions of two local celebrities to uncover hidden evidence.
With the excitement, passion, humor, and social insight that marks the "Samantha and the Sheriff" series, this fifth book continues the tradition of a fun read and 'I can't put it down.' Loveable Rosie is back, with her usual demands for tasty snacks and tummy rubs. It all adds up to another winning story for fans of Samantha and the Sheriff.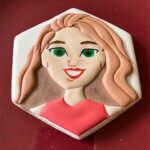 Reader comments are lavish:
"We love the characters."
"My husband and I both laughed til it ached."
"Rosie is such a prima donna—and I love her!"
"The plot lines are so intricate and enjoyable."
"The writing is clever and contemporary."
"You've just got to love the entire series!"
**ORDER YOUR COPY OF "Torches & Trouble" today at: