Welcome Plenary at Jasper Park Lodge
Welcome Plenary at Jasper Park Lodge
Metro Toronto Convention Centre
Speaking at Metro Toronto Convention Centre
Great Wall of China
Visiting China: Great Wall of China
Keynote speaker
Gord as a keynote speaker at an international conference, Toronto
Toronto Young Street
Gord Hume Speaking Downtown Toronto
Speaking at Brescia College
Speaking at Brescia College
Welcome to the Gord Hume home page. Thank you for visiting.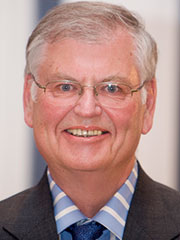 This web site provides you with information on my speaking, writing and consulting services to municipalities and community organizations. There is also detailed background information on both my career and the activities of my company, Hume Communications Inc., which I founded in 1988.
I am the author of six books, and co-author of two more books, that focus on building great communities and improving local government.   The books are in more than 22 countries around the world.   My newest book is "The Leadership Crisis"—a penetrating look at the characteristics, demands, failures and need for great civic leadership as we move deeper into the 21st century.
I believe that for most people and most businesses most of the time, local government has become the most important order of government—yet that is the order of government that gets the least attention. We need to improve municipal governance and must change the ways municipalities in Canada are financed, governed and operated. We must understand much better the need for strong, vibrant, creative and sustainable cities and towns. They are driving our economic prosperity and our international competitiveness.
"Places and Spaces", my 5th book, explores the public and private realm, how municipalities can influence growth and prosperity through local planning decisions, how communities need to commit to better urban design, more innovative planning policies, and how they can improve public accessibility and support for public facilities.  I travelled to Australia and New Zealand to talk with local leaders and to explore their cities and towns as part of my research for this book, as well as Istanbul and Athens.  I think it too is a terrific book and I hope you like it.
After a successful career in business and as an entrepreneur, I entered the world of local government and was elected to London City Council in 1997. Frankly, I didn't like the way the previous council was running my city, so I ran to make change. That passion for creating great communities has been a hallmark of my life since I first covered Saskatoon city hall as a very young reporter in the late 1960s.
I was elected four times before deciding to retire from public life in 2010 so I could focus on my writing and speaking about government issues and community opportunities.
I now specialize in helping municipalities, as well as local business and community organizations. I've been invited to speak at many Municipal Councils, community forums, business conferences and municipal conventions. I also speak at universities and colleges, and for many other government, business, health and community organizations and conferences. My speaking engagements have taken me across Canada and into the United States, Europe, Asia, New Zealand and Australia.
I had a wonderful career in broadcasting, and later in the newspaper industry. I was General Manager of some great radio stations, President of two broadcasting companies, and in 2002 was the founding Publisher of The Londoner, which became Canada's largest independent community newspaper. This spirit of adventure and entrepreneurship has been a theme in both my public and private life.
I've had some terrific experiences in my life and career, ranging from being a volunteer helping radio stations in Ukraine (I froze and starved) and Guatemala (had a fabulous time, and avoided being shot by the guerillas) to being the mentor for Canada's first Miss Universe. It has been a fascinating journey.
I've been fortunate to travel to many countries around the world, and I find the study of the culture, cuisine and history of nations to be both intriguing and educational. I've eaten perogies in Ukraine, goulash in Budapest, Sacher torte in Vienna, Peking Duck in Beijing, and bouillabaisse in a two-star Michelin restaurant on the shore of the Mediterranean in Marseilles. I've drunk Pisco Sours on the beach in Peru, had some mysterious fish in Costa Rica, enjoyed kim chee in Korea, great southern barbeque in a little dive in Tennessee and sipped great wines in Provence.
I've ridden a Russian train on the way to Hungary, enjoyed the Chunnel train from London to Paris, cruised on a ship in the Caribbean, rode 'tuk tuks' in Thailand, the Mag Lev train that went 431 kms/hour in Shanghai, a rollicking bus in Central America, and somehow survived driving the freeways in California. I spent one winter driving the US coast-to-coast-to-coast, learning lots about people and history.
I've climbed the Great Wall of China, attended two Olympic Games, and walked hunched-over in a North Korean tunnel under the DMZ that makes Korea the only divided country left in the world. I've snorkeled on the Great Barrier Reef in Australia, dived in Mexico, enjoyed the Yukon and watched the fireworks with 2 million others at the famous Sydney Bridge for the first official New Years Eve celebration in the world.
It's been a fun life so far, and I look forward to more adventures!
My sixth book, 'THE LEADERSHIP CRISIS", was published in 2016. For complete information on this ground-breaking looking at local government leadership in Canada, visit the BOOKS section on my web page.
I'm currently going through the agonizing enjoyment of writing my seventh book, which should be published in 2017. If you'd like to acquire any of my books, just visit www.municipalworld.com then Bookshop.
I hope you enjoy browsing this web site. And please don't hesitate to contact me at any time if I can be of assistance to you.   gord@gordhume.com     519-657-7755
All the best,
GORD