Sydney, Australia - building
Ferry to Islands, New Zealand
Ferry to Islands, New Zealand
Gord at a book signing at the 2014 AMO conference.
Gord at a book signing at the 2014 AMO conference.
BOOKS–"10 Trends for Smarter Communities"
Gord Hume

"Municipalities in Canada and the United States have a tsunami of change coming at them yet we have councillors fretting about chickens in backyards." The global economy is a reality, and municipalities are increasingly being influenced by, and in competition with, economic, social, political and cultural activities in Asia, India, Africa, the Middle East and more, but too often local councillors aren't focused on the big, important issues and the need for fundamental change.
"Many people are tired and fed up with politics and politicians. Sadly, there seems to be little joy in politics anymore." We need to regain civility in politics. We need to regain public trust and respect. Mayors and Councillors need to refocus on their communities and how to see them advance in the 21st century. Complacent cities and councils are in for a rude shock.
"There is growing evidence that many intelligent, caring people today are becoming political agnostics. They simply don't relate to or support any of the major political parties and candidates." Mayors and Councillors have important responsibilities that are becoming more complex, more urgent and more critical for their community's future. The public is seeking solutions, not petty maneuvering by political hacks, and is exhausted by groups that only have self-interest at heart. We need to change the system and our priorities.
"Too often municipalities are sitting at the kid's table while the Prime Minister and the Premiers carve the golden turkey." Cities can't do business the same old way—they have to become smarter, more creative, develop a strong modern economy and become more sustainable. We need to change how municipalities are financed, how they are constrained by the senior orders of government, and have a fresh look at which order of government provides what public services. We have to solve our growing infrastructure deficit.
These are just some of the fascinating and provocative quotes and comments in Gord Hume's insightful new book, "10 Trends for Smarter Communities". This timely book explores ten big, important new challenges facing our towns and cities. Comprehensively researched and thoughtfully presented, this fascinating book will make politicians, administrators and community leaders think hard about the direction and future of their town or city.
In "10 Trends for Smarter Communities" you'll discover the five critical leadership trends for municipal leaders; ideas to make your community smarter; how technology is changing our communities and the risks with 'big data'; ideas on broadening and strengthening the financial capacity of our towns and cities across the country.
From leadership to technology, from innovative ways of financing municipalities to huge social trends that are changing our communities and our countries, this book opens new windows for municipalities on how they are going to grow and prosper in coming decades.
Too many politicians pay lip service to building strong cities, but don't back it up with powerful action. This book sets out clearly the need for change, the importance of local councillors and bureaucrats understanding and leading change, and how municipalities can become the most important order of government.
We can't let the politics of fear over-ride ideas about innovation and positive action from local government.
"Cynicism is rampant in politics today. The vitriol increases, civility is abandoned. The public is often left fuming and frustrated."
Get your copy now of this bold, blunt and important new book on how municipalities need to change and adapt as they seek to shape prosperous communities for today and tomorrow.
"Planning for the future always scares the timid of today. Forging ahead successfully despite opposition and challenges is what leadership is all about."
Hurry and order your copy now:
www.municipalworld.com or 1-888-368-6125
To contact Gord: [email protected] or visit www.gordhume.com
Introduction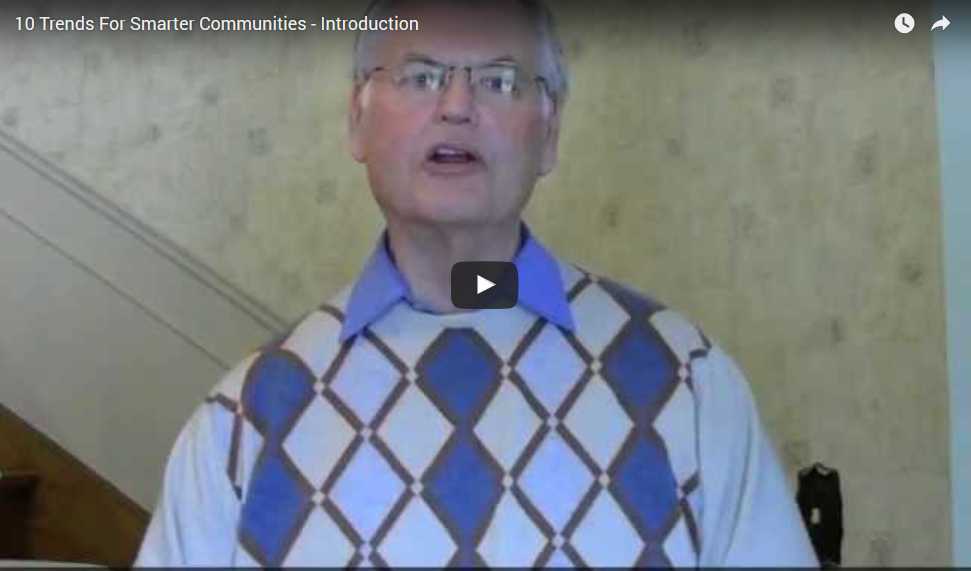 From Global to Local