Welcome Plenary at Jasper Park Lodge
Welcome Plenary at Jasper Park Lodge
Metro Toronto Convention Centre
Speaking at Metro Toronto Convention Centre
Great Wall of China
Visiting China: Great Wall of China
Keynote speaker
Gord as a keynote speaker at an international conference, Toronto
Toronto Young Street
Gord Hume Speaking Downtown Toronto
Speaking at Brescia College
Speaking at Brescia College
Welcome, Thanks for Visiting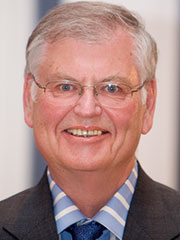 This web site provides you with information on my speaking, writing and consulting services to municipalities and community organizations. There is also detailed background information on both my career and the activities of my company, Hume Communications Inc., founded in 1988.
I've been very fortunate to have a varied, fascinating and global career that has ranged from broadcasting to newspaper publishing to municipal government to writing books and speaking to audiences around the world.  This combination of business, public service and entrepreneurship has shaped my views and ideas about government, society, global trends and people.  Life can be a really interesting journey if we embrace adventure, exploration and the courage to get out and try new things and meet new people…
I am the author of five books that deal with building strong, sustainable, creative, dynamic and prosperous towns and cities.  It is my conclusion that for most people and most businesses, most of the time, local government has become the most important order of government.  That's why designing, restructuring and supporting strong local communities is so important to our national economy as well as our own sense of place.
"Places and Spaces" is my most recent book.  It explores the public and private realm, how municipalities can influence growth and prosperity through local planning decisions, and how communities need to commit to better urban design, more innovative planning policies, and how they can improve public accessibility and support for public facilities.  I travelled to Australia and New Zealand to talk with local leaders and to explore their cities and towns as part of my research for this book, as well as Istanbul and Athens.  I think it is a terrific book and I hope you like it.
I've had some wonderful experiences in my life and career, ranging from being a volunteer helping radio stations in Ukraine (I froze and starved) and Guatemala (had a fabulous time, and avoided being shot by the guerillas) to being the mentor for Canada's first Miss Universe (8 bombs went off the night of the pageant in Lima, Peru but we were all OK). It has been a fascinating journey–including 4 terms as an elected official.
After retiring from London City Council at the end of 2010, I am now focused on helping municipalities, as well as business and community organizations. I've been honoured to speak at many Municipal Councils, community forums, business conferences, municipal government, union and industry conventions, and at universities and colleges across Canada, the United States, Oceania, Europe and Asia.
I have been privileged to meet, talk with, and sometimes even become friends with political leaders from Pierre Trudeau to Justin Trudeau, from John Diefenbaker to Stephen Harper, from Tommy Douglas to Jack Layton.   One can learn from each of them, regardless of your own political beliefs. 
I've travelled to many countries around the world.  I find the study of the culture, cuisine and history of nations and people to be both intriguing and educational.   I've climbed the Great Wall of China, attended two Olympic Games, and walked hunched-over in a North Korean tunnel under the DMZ that makes Korea the only divided country left in the world. I've visited the Terra Cotta Warriors in Xi'an, the palaces of ancient kings in Bangkok and Seoul, the Carlsbad Caverns in New Mexico, the famous Black Jesus in Guatemala, palaces and cathedrals across Europe, and ancient Mayan temples.  I've snorkeled the Great Barrier Reef in Australia, joined 2 million others to celebrate the world's annual first New Years Eve party at the Sydney Bridge, and walked the streets of Christchurch, NZ in shock and dismay after their terrible earthquake.  I've swum in the ocean off Costa Rica, had a fascinating conversation with a man in South America even though we spoke different languages, explored farmer's markets in Spain, Turkey, Greece, France and many other countries, explored the exquisite Blue Mosque in Istanbul, climbed the Acropolis to study the Parthenon, cruised the Bosphorus to cross from Asia to Europe, and stood in stunned awe and amazement inside the 6th century Hagia Sophia in Turkey. 
I've eaten perogies in Ukraine, Hungarian goulash in Budapest, Sacher torte in Vienna, Peking Duck in Beijing, and drunk Pisco Sours on the beach in Peru.  I've toured the wine country in New Zealand, had some wonderful seafood in Central America, enjoyed kim chee in Korea, shrimp off the 'barbie' in Australia, great southern barbeque in a little dive in Alabama, paella in Spain, kebabs in Turkey, pad Thai in Thailand,  and bouillabaisse at a two-star Michelin restaurant overlooking the harbour in Marseilles.
I've ridden a Russian train on the way to Hungary, a cruise ship in the Caribbean, 'tuk tuks' in Thailand, the Mag Lev train in Shanghai that went 431 kms/hour, a rollicking bus in Mexico, soared in a hot air balloon, and somehow survived the freeways in California when I spent one winter driving the US coast to coast to coast.
I once took 800 women to see Elvis Presley in Niagara Falls, New York (it's possible a couple of them are still there…it was a crazy night).   It's been a fun life so far–and I look forward to more adventures!
If you'd like more information on any of my books, just visit www.municipalworld.com. 
I hope you enjoy browsing this web site. And please don't hesitate to contact me at any time if I can be of assistance to you. To contact me, just go to
gord@gordhume.com.
All the best,
GORD